Vietnam visa extension service not only helps foreigners save time in preparing documents and applying applications but also ensures the highest success rate. Find out Vietnam visa extension service for foreigners of Visa Oriental in this article!
Some of the difficulties in doing Vietnam visa extension yourself
Visa extension rules for foreigners during the epidemic season are frequently changed. Therefore, it is necessary to have a knowledge of the law and update information to know cases that foreigners are exempted from temporary residence extension or can apply for a 1-month visa extension, a 3-month visa extension.
Documents to be produced for extension of visa for foreigners include many complicated documents that require notarized translation and consular legalization.
When applying for a Vietnam visa extension, it is required to fully prepare and explain it to State officials. You have to take time to adjust and it is easy to overdue your visa if the application is flawed.
To save maximum time and ensure a successful visa extension, you can use the visa extension service for foreigners in Vietnam.
The involved process of Vietnam visa extension service for foreigners at Visa Oriental
Step 1. Contact to consult Vietnam visa extension procedures
You can contact directly to Visa Oriental via HOTLINE 094 367 6226 or text on Zalo/WhatsApp for instructions on preparing a full application for Vietnam visa extension.
Step 2. Submit application for visa extension
You submit the application for visa extension for foreigners to the office of Visa Oriental.
Our delivery staff will come to your place to get your documents if you are inner Ho Chi Minh City.
Visa Oriental will complete the remaining steps for you in the visa extension process for foreigners and apply to the Immigration Department.
Step 3. Get the result of visa extension for foreigners
We will notify you of the results of your visa extension and send your passport to your place or by courier after 5-7 working days.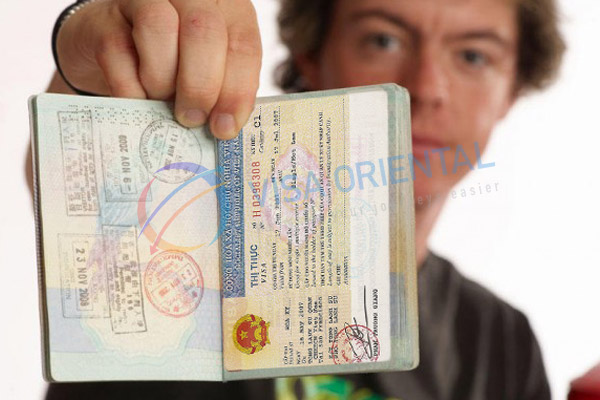 Why should you use the visa extension service at Visa Oriental?
Flexible processing time for Vietnam visa extension
Exemption from overdue penalty if the tourist visa is overdue by 2 days or the business visa, LĐ/TT/evisa/temporary residence card is overdue less than 5 days. Urgent visa extension processing obtains results within the day.
It is possible to convert a visa without leaving the country
Many foreigners enter Vietnam with a tourist visa (visa DL) and then decide to stay in Vietnam to work for a long time. If they convert the visa purpose by themselves, they will definitely be rejected, but Visa Oriental completely supports this issue.
Overstay processing of visa over 6 months
Support overstaying of visas with the lowest penalty fee and being not aware that you are being blacklisted.
Support all nationalities
Provide Vietnam visa extension services for Koreans, Chinese, Taiwanese, Japanese, American, Malaysian, Filipino, Indian, French, and Russian… in Vietnam.
Customer-centric culture
Visa Oriental operates in a customer-centric culture. Your satisfaction is always our top priority.
Are you facing difficulties when extending Vietnam visa? Do not hesitate to contact HOTLINE 094 367 6226, the best rate and advice are awaiting you!